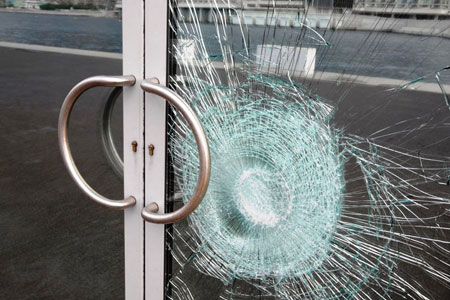 Safety and Security Film
Commercial or Residential

Upgrade Non-Tempered Glass

Stops Intruders and Golf Balls

Prevent Smash and Grabs

Clear or Tinted

Guard against Natural Disasters

Upgrade Glass to Impact Code

Earthquake Shatter Reduction
Do you need Security Film or Polycarbonate Shielding?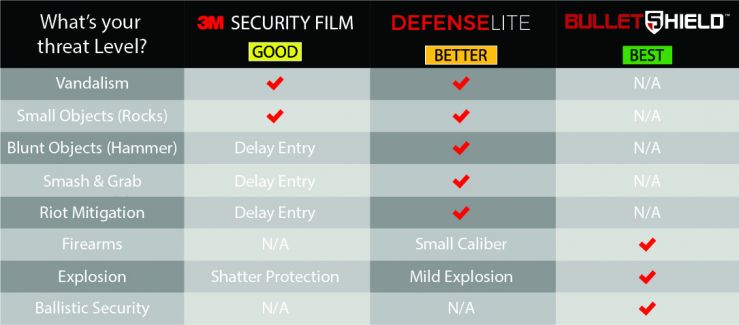 Security Film in Action
Deters and Delays Intruder Entry
This video shows how Security Film can effectively deter and delay intruders. It does not however protect the glass from breaking like polycarbonate shielding. Security film is a great economical way to protect your glass.
See the difference: Security Film and DefenseLite Polycarbonate Glazing
Security Film vs. DefenseLite vs. BulletShield.
What
Clients

Say About Us

"They did a great job applying shatter resistant film to our store front. With all the uncertainties in the world it felt really good to have extra security. They were on time and professional."